New Heise Connect App Goes Live for Smart Devices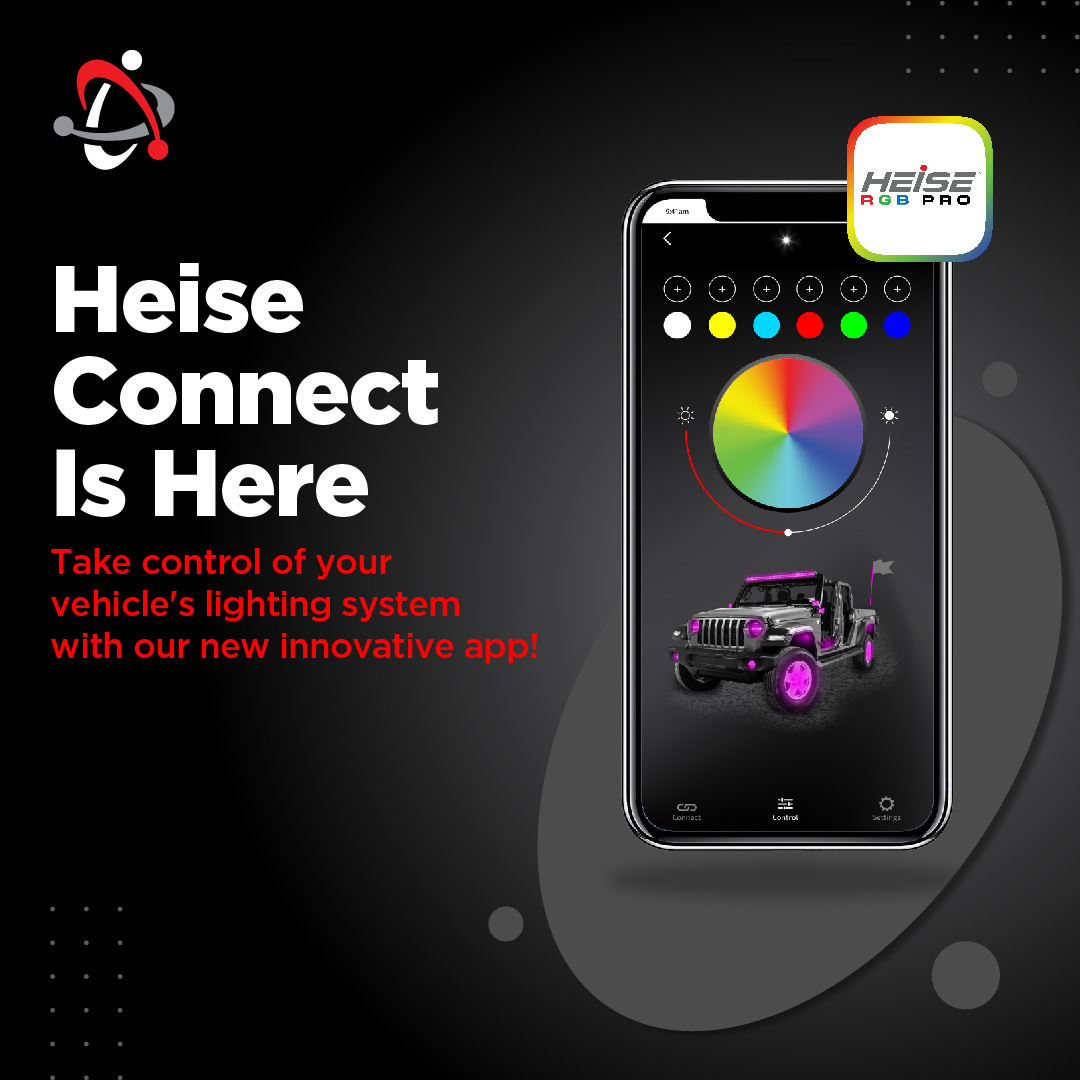 Holly Hill, Fla.
–
Heise LED
®
by
Metra Electronics
®
has designed an all-new
Heise Connect app
that is now available for download on smartphones and tablets. The app allows users to remotely control Heise LED automotive lighting accessories from the palm of their hand. This app works cohesively with all Heise LED lighting, which will now be known as the Heise Connect Universe (HCU) of products. An intuitive user interface automatically connects via Bluetooth
®
and detects the type of control box connected to the app; RGB, RGBW, or Chasing. Groups of all products can be used and controlled within the same mobile app, including three new Heise Connect controllers that debuted at SEMA: the
HE-RGB-CB
,
HE-RGBW-CB
, and
HE-CHASE-CB
.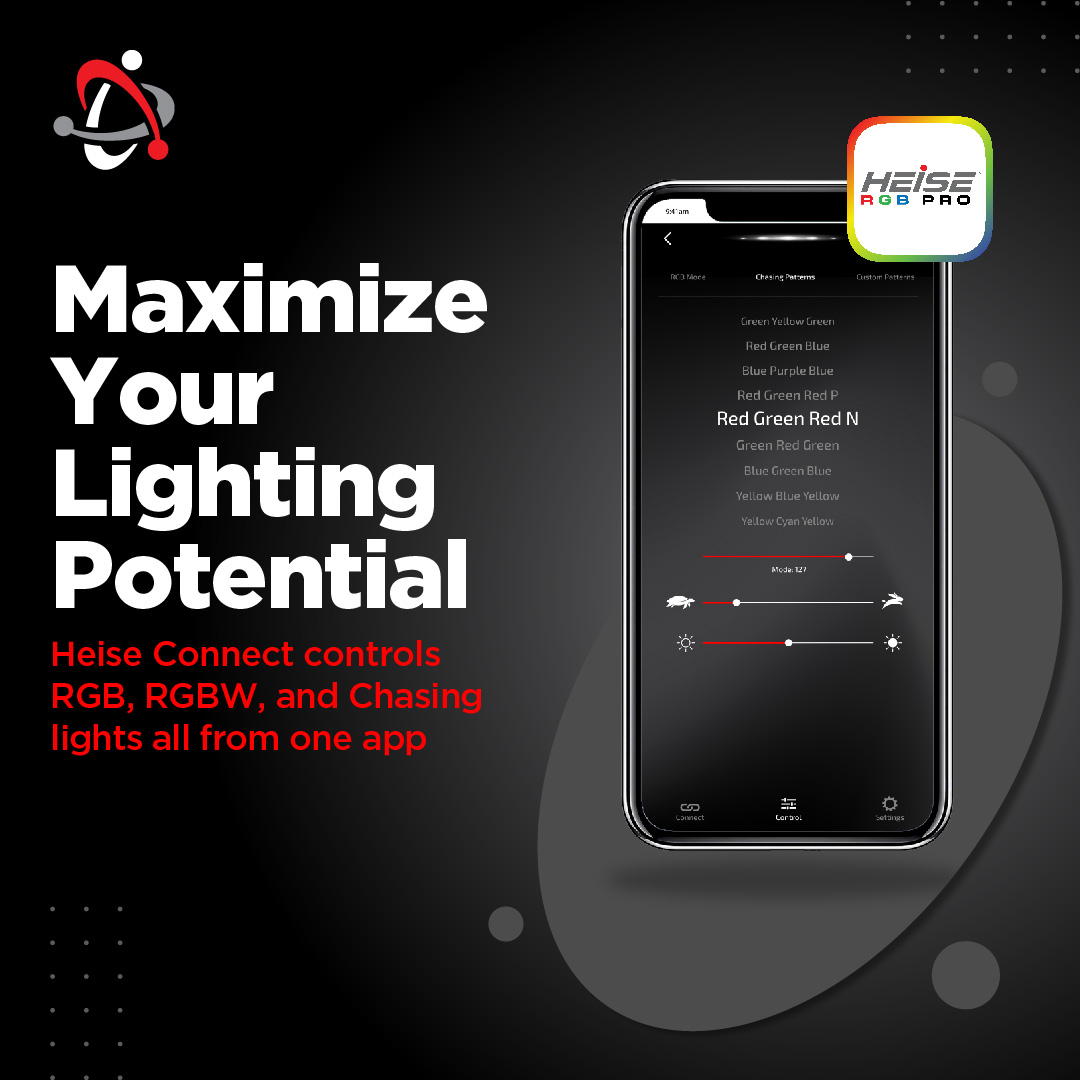 "We've taken the time to make a feature-rich app that is stable, convenient, easy-to-use, and secure," says Jon Osborne, Brand Manager at Metra Electronics. The app is packed full of innovative features. A selectable color wheel lets users choose from 16 million RGB color options, and a true white light color option is available with RGBW products. Users can also select from 24 pre-programmed patterns for RGB and RGBW, and 170+ pre-programmed moving patterns for Chasing. A DIY pattern option can be chosen for Chasing products that allows for selecting up to 16 colors and 3 motion effects. The app also features independent left and right turn signal triggers, a brake trigger, and a music sync function.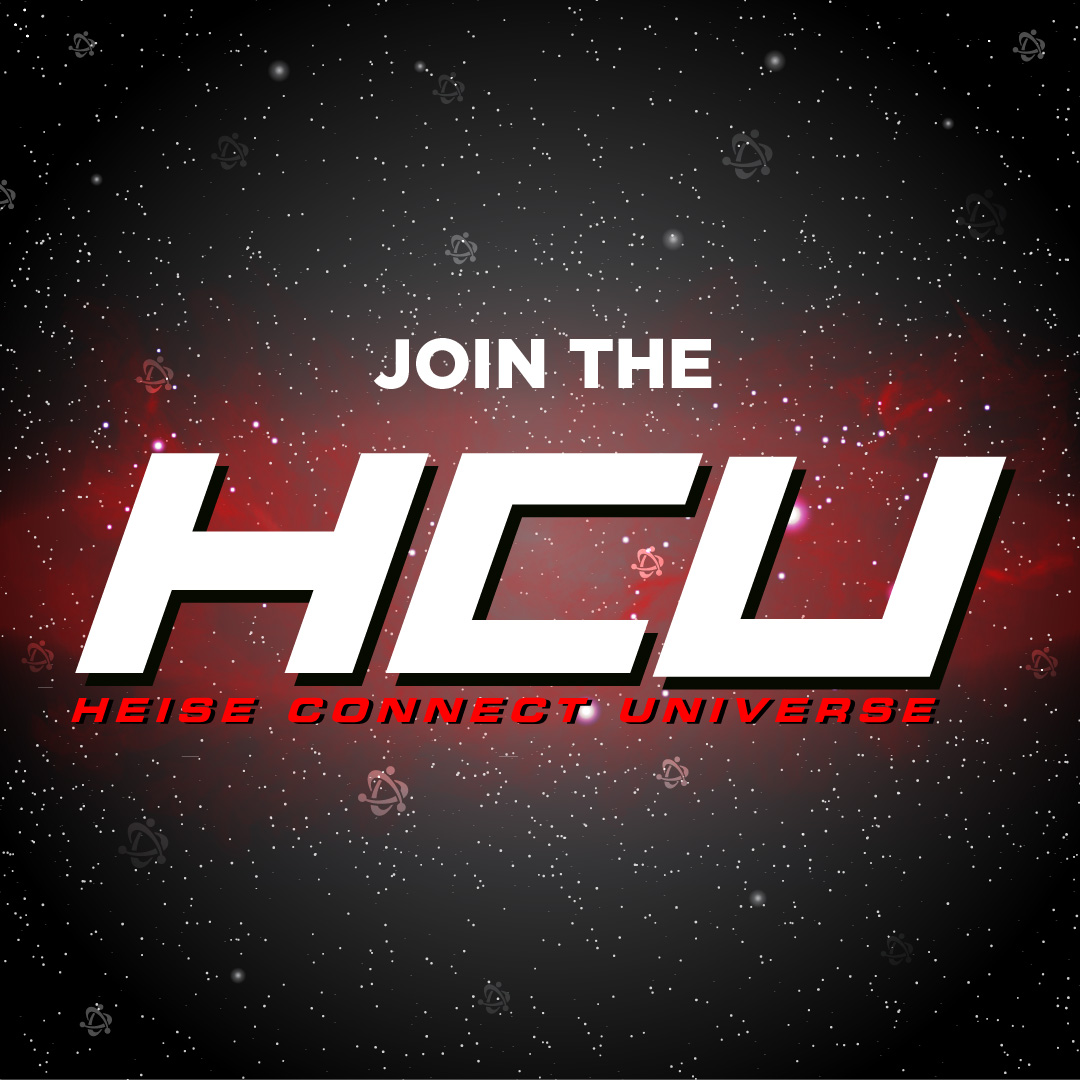 More information about the Heise Connect app and the Heise Connect Universe is available at
HeiseLED.com
or through your Heise LED sales representative.
About Metra Electronics®
At Metra, 12volt installation and integration is our passion. We strive to continuously offer the highest quality products to meet the fluctuating technological challenges of the automotive world. We actively listen to our customers' requests and invest resources in developing the highest quality dash kit and harness solutions. We make dash kits for more vehicle applications than anyone else in the world. That's why we've been known as "The Installer's Choice" ® for 75+ years. Our other brands include: Axxess®, T-SPEC®, The Install Bay®, Heise LED Lighting Systems®, iBEAM Vehicle Safety Systems®, Shuriken High Performance Batteries®, Raptor®, Ballistic®, AmmoTenna®, Metra PowerSports®, Saddle Tramp®, Metra Marine®, and Daytona Lights®. For ordering information and pricing, visit Metra Electronics online at MetraOnline.com or call 386-257-2956.